2020-20201 BCMS Teacher of the Year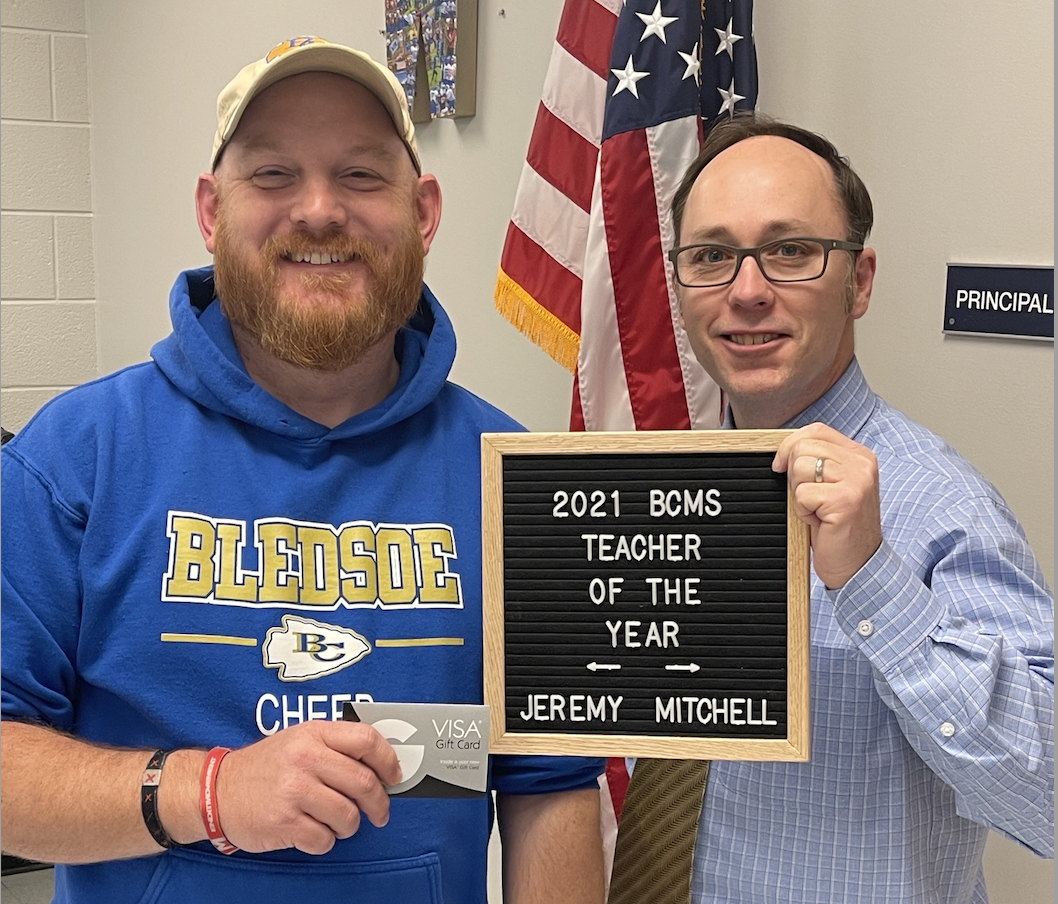 ---
Bledsoe County Middle School is pleased to announce Mr. Jeremy Mitchell as the 2020-2021 Teacher of the Year. Mr. Mitchell has been teaching for 16 years at BCMS. He has taught science in the past and currently teaches sixth grade social studies. Dr. Lance Myhan stated, "Mr. Mitchell is a very creative thinker, friendly, dependable, and has very interesting lessons that are always aligned to state standards. Which is what every principal wants in a teacher!"

Last year's winner for Teacher of the Year, Mr. Steve Perry said, "I've known Jeremy for years and he is exactly the kind of teacher you want leading a classroom. I'm glad to know that when my family walks into his classroom they get an amazing teacher." The 2018-2019 Teacher of the Year, Mr. Jack Roberson said, "It would be an honor to have him as a teacher for your own children. He has been helpful in many areas and is a team player and is a true asset as an educator for Bledsoe County Schools." Ms. Jadryen Anderson said, "Jeremy is a very driven and focused educator. He strives for excellence and tries his best to bring it out in his students. He is a wonderful godly example of what a man should be." Ms. Pack said, "He makes the sixth grade hall work so well with all of his wonderful ideas! I really appreciate all his hard work."

Congratulations to Mr. Mitchell and thank you for your dedication to the students of BCMS.